WE ARE OPEN
PLEASE CALL AHEAD AS TIMES AND AVAILABILITY IS SUBJECT TO CHANGE DUE TO THE COVID-19 SITUATION. PHONE: (765) 282-2971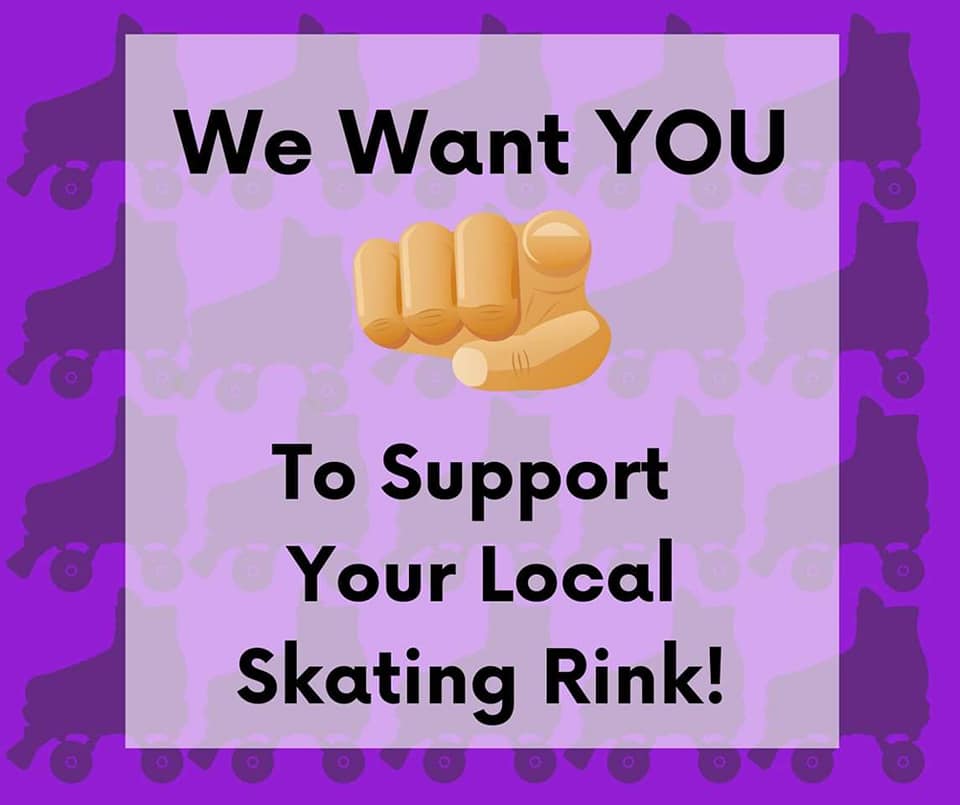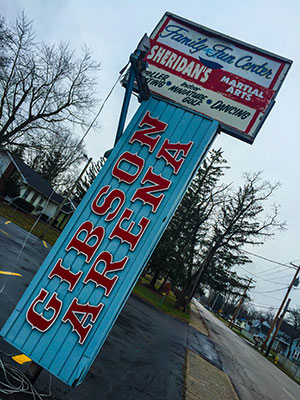 Gibson Hours/Admission
Friday: 7-11pm $8 adm. & $2.50 skate rental
Late skates on the 1st & 3rd Friday's of the month 11pm-12:30am $2.50 extra to stay over.
Saturday: (First Saturday after Labor day through the weekend before Memorial Day)
2-4:30pm $5 adm. & $2.50 skate rental
7-10pm $6 adm. & $2.50 skate rental
Sunday: (November through April)
2pm-4:30pm $5 adm. & $2.50 skate rental.
Mini golf: $2 for 18 holes
Skating lessons are back!  They are 5-week sessions for beginner skills. Call (765) 282-2971 for more details and the next starting session.
Cornfed Derby Dames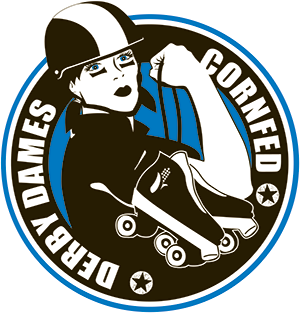 The Cornfed Derby Dames (CFDD) are Muncie's premiere all women flat track roller derby league! Gibson Skating Arena is the proud home of the Cornfed Derby Dames and we encourage everyone to come to the next bout and experience the best of flat track roller derby!!
Private fundraiser parties are available on Monday, Tuesday, Wednesday and Thursday, 2 hour time block between 6-9, $150, add mini golf for $50 extra.
Birthday Parties: may be booked on Saturday 2-4:30pm or 7-11pm, Sunday 2-4:30pm (Sunday Birthday parties are 1st Sunday in November through April).
We do NOT offer private Birthday parties. We do, however, offer Semi-Private birthday parties…call for details. 
Cost is $6/person for Saturday & Sunday afternoon, per person price includes admission, skate rental & a game of Gibson Mini Golf.
Cost is $7/person for Saturday evening and includes admission, skate rental, & game of Gibson Mini Golf.
You are welcome to bring in cake & ice cream, no other food or drink may be brought in. Pitchers of pop (Pizza King size pitcher) may be purchased from the concession stand for $2.50. We do NOT provide cups, plates, silverware, you will need to bring those. Candles are permitted if you wish to bring them. You can get into the building 15 minutes prior to the start of the session to decorate your area.   Reservations are required for Birthday parties & it's recommended to contact us 1-2 weeks prior to the date you would like to have a party so that we can reserve a spot for you. We do have limited spaces for each party time & in the event of large groups we reserve the right to reduce the number of parties we will host. This allows us to make sure each party has the experience they deserve!